The tart, chewy cherries in our Cherry Oatmeal Cookies are the inspiration behind our next letter/sound exploration.  With this recipe, we're learning about our first digraph… "ch"… using chewy cherries, and a few other sweet "ch" treats!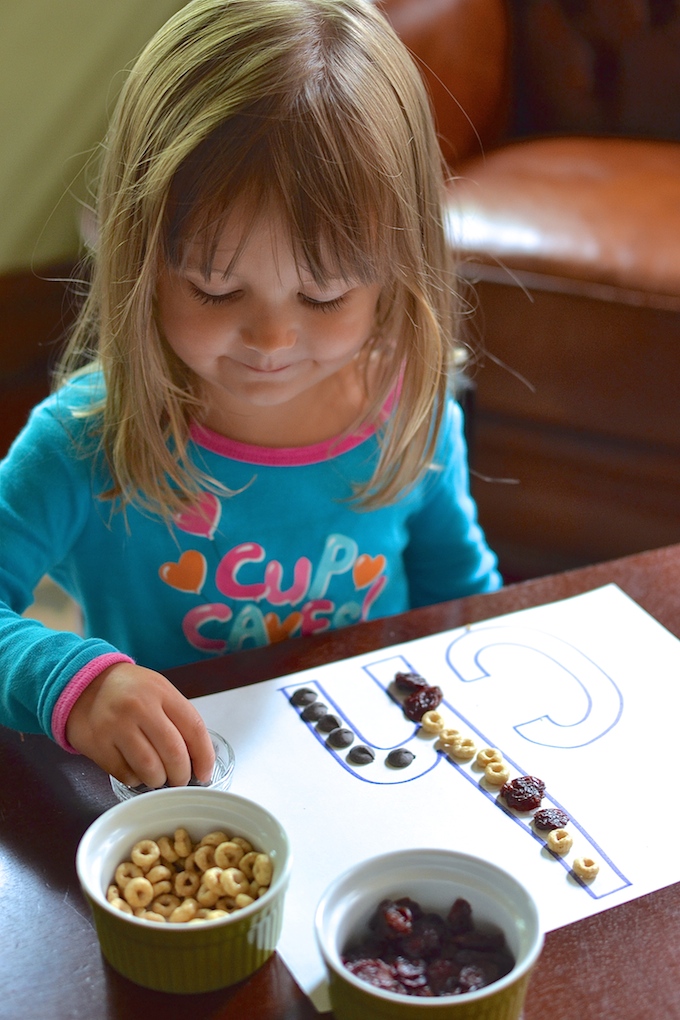 In the same way we explored other letter sounds ( A,  C ,  R, and S) we're focusing on the letters "ch" and the sound that they make together. Repeat the words: chewy cherries, chewy cherries, chewy cherries (emphasizing that /ch/ sound at the beginning)… What sound do you hear at the beginning of each word?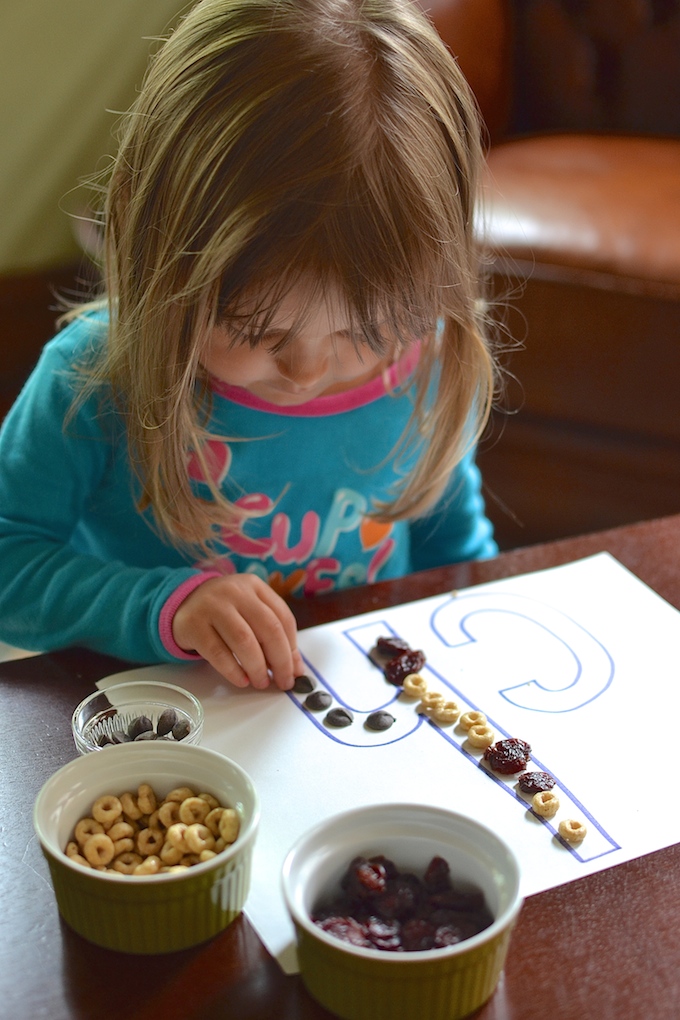 As you begin your recipe, review the alphabet with your child. Do you hear the /ch/ sound? NO! "Ch" is digraph…two letters that come together to make a brand new sound.  We don't hear either the /c/ or /h/ sounds in the digraph "ch."  When these two letters are together in a word, they make a brand new sound! Here are some activities you can do to explore the digraph "ch" and it's sound:
Brainstorm food words that begin with "ch" (/ch/): cheddar, cheese, cherry, chowder, chocolate, chips, chicken, chili, etc.
Brainstorm non-food words that begin with "ch" (/ch/): chair, chest, chew, chow, cheetah, cheek, chin, child, etc.  Don't forget to write down your brainstorm, even if your child is young. It's important that they can see their ideas in print.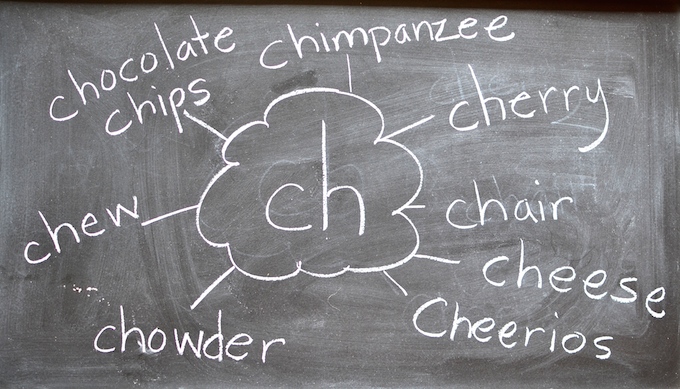 Older kids may be able to hear "ch" at the end of words too, so try brainstorming these kind of words.  Some examples include: much, such, church, beach, bench, catch, peach, etc.
Print out or draw a large "ch" on a piece of paper. Use some dried cherries from your Cherry Oatmeal Cookies recipe to build the digraph "ch".  Or try other items that start with "ch" for building.  Some ideas include: Cheerios cereal, chocolate chips, chips (potato or tortilla chips), Chex cereal, etc. Snacking is inevitable and makes this activity more fun!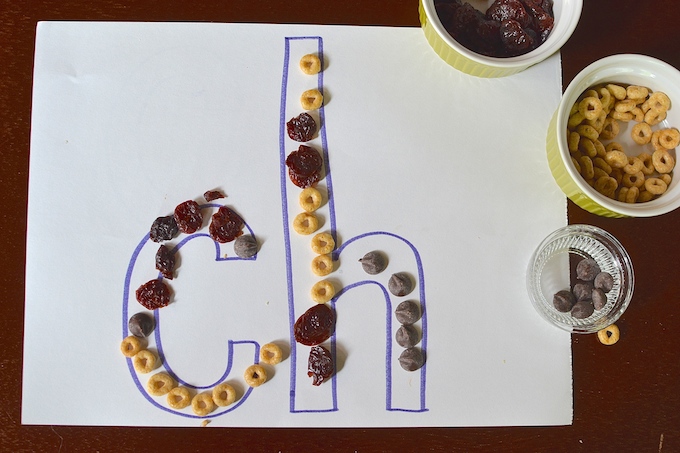 Take a look at the ingredients you used to build your "ch" letters and point out the letters "ch" on the packaging. Look around your kitchen or in your house, or in books, and see if you can find other words that have the "ch" digraph. You'll start finding "ch" everywhere!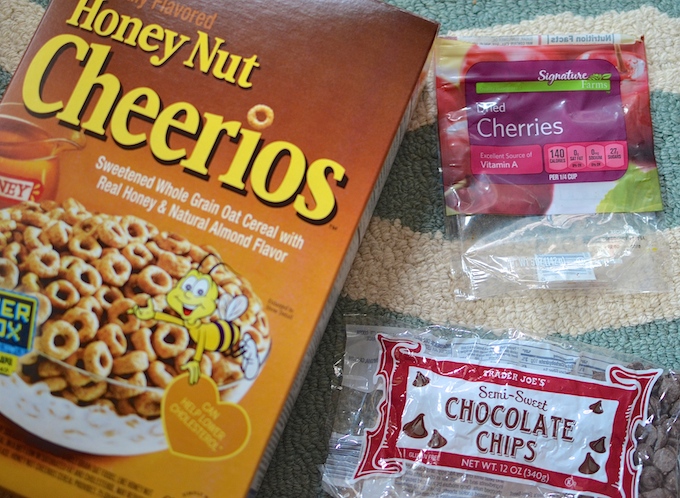 Disclaimer: As with all of our activities, my suggestions for how kids can get involved are based on what has worked in our home.  Your child may be able to do more or less based on their age and/or ability.  As always, make sure you are properly supervising and engaging with kids that are participating in learning activities.