A key ingredient in our Curry Chicken Salad  is the dark-green, nutrient-dense, superfood that is SPINACH!  With this recipe, we're learning all about the /s/ sound using spinach leaves!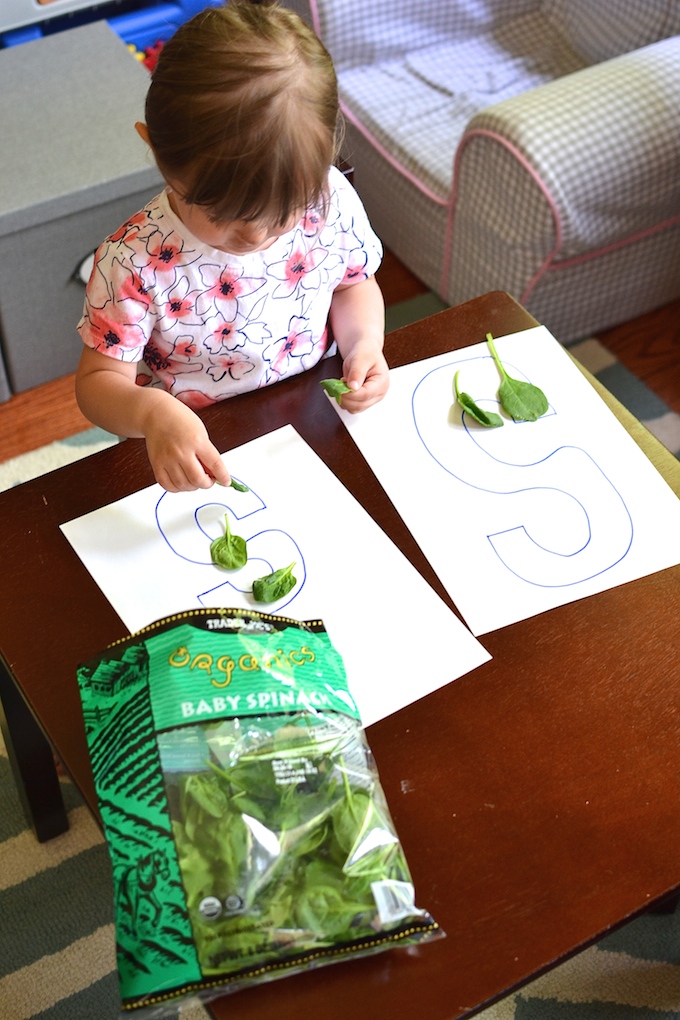 In the same way we explored the letter A, the letter C and the letter R, we're focusing on the letter "S" and it's sound. Repeat the word: spinach, spinach, spinach (emphasizing that /s/ sound at the beginning)… What sound do you hear at the beginning of each word?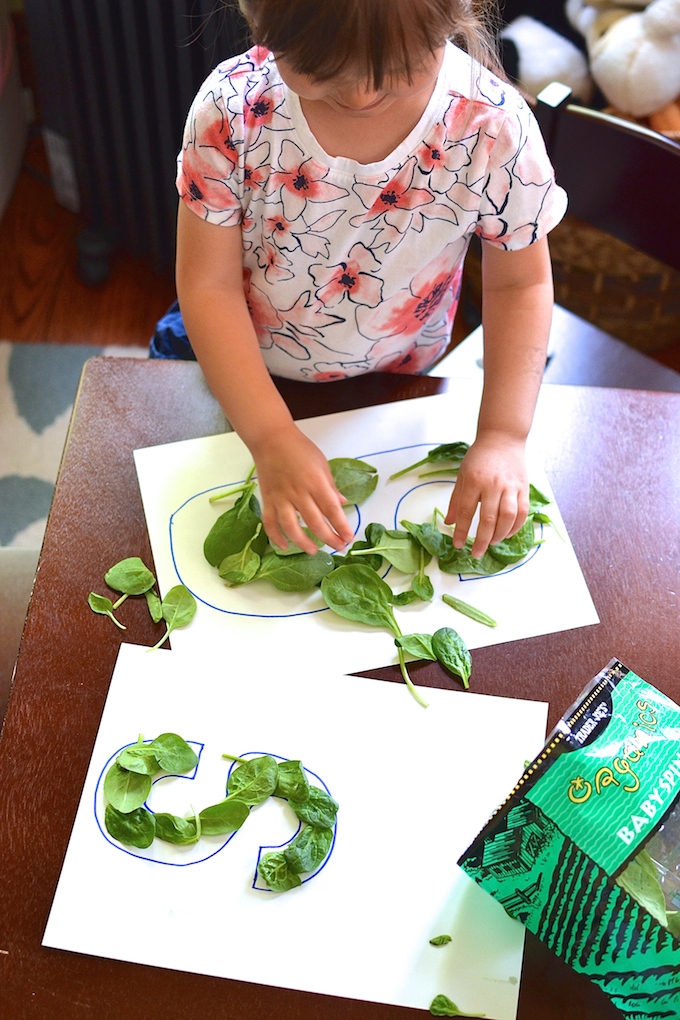 As you begin your recipe, review the alphabet with your child. What sound does the letter "s" say?  "S" says /s/ (like in the word "sad" or "sit"). Here are some activities you can do to explore the letter "s" and it's sound:
Brainstorm other food words that begin with the letter "s" (/s/): soup, strawberry, split peas, snack, salad, sausage, spaghetti, etc.
Brainstorm other non-food words that begin with the letter "s" (/s/): sorry, spoon, school, sand, seahorse, star, etc.  Don't be afraid to write down your brainstorm, even if your child is young. It's important that they can see their ideas in print. You never know what information they're soaking up!
Print out or draw a large capital S and/or lowercase s on a piece of paper. Use some spinach leaves from your Curry Chicken Salad recipe to build the letter "s".  Or try other items that start with the letter "s" to build your letter.  Some ideas include: seeds, socks, shoelaces, sand or salt. If your child is ready, they could even cut out their letter "s" using scissors!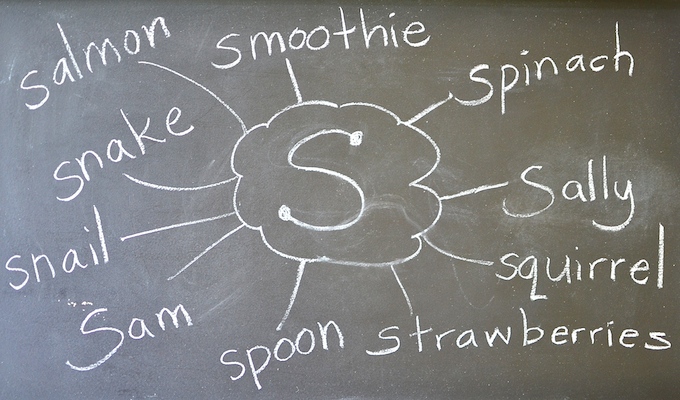 With an activity like this, you're giving your child a real-world connection to the letter "s" and the sound it makes. If the letter "s" comes up in a book or in a school activity, are they more likely to remember when you told them that the letter "s" says /s/ OR when they actually built a letter "s" out of s…s…spinach?!
And who knows, some spontaneous spinach snacking might just happen! (Em doesn't like spinach on it's own, but does like it dipped in hummus!)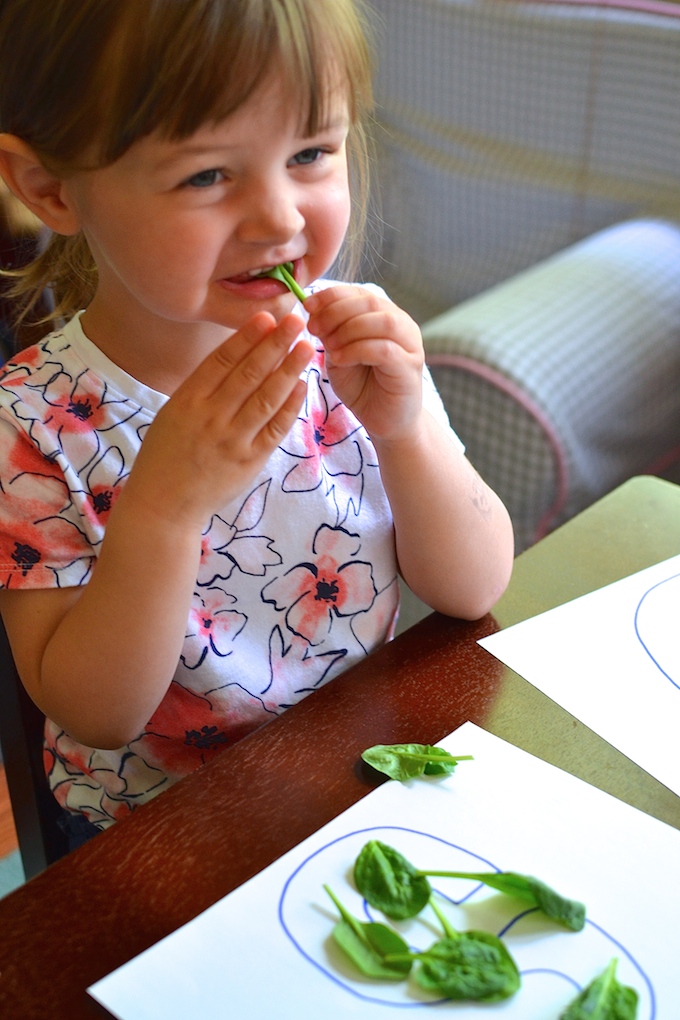 Disclaimer: As with all of our activities, my suggestions for how kids can get involved are based on what has worked in our home.  Your child may be able to do more or less based on their age and/or ability.  As always, make sure you are properly supervising and engaging with kids that are participating in learning activities.