Where did the past three years go?!
When you have children, people say, "The days are long, but the years are short."  Truer words have never been spoken.
On August 11, 2013, this little sweet pea came into our lives…
(photo credit: Anthony Tahlier Photography…..thanks, Tony!)
And now, here we are…
I blinked and it's three YEARS later.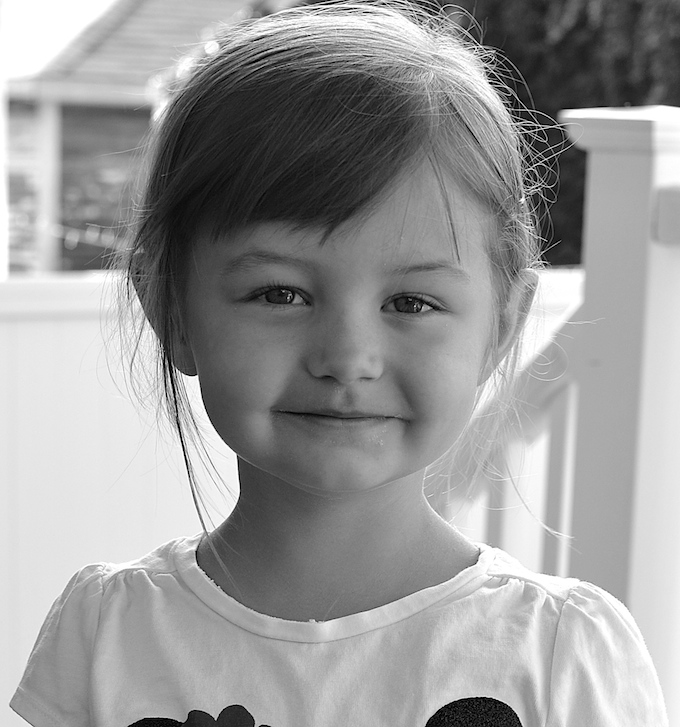 That sweet face…it gets me EVERY. TIME.
We celebrated Em's 3rd birthday this past weekend with our family and friends at our neighborhood block party…she spent all day bouncing in the bounce house, scootering up and down the street with her cousins, opening presents, diving into her (egg-free!) yellow cake complete with three special birthday candles, and dancing in the street late into the night…all-in-all, a spectacular way to spend a birthday.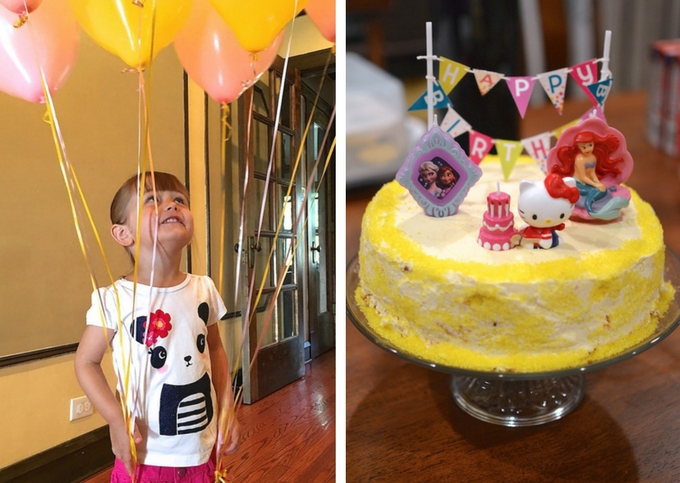 This morning for her actual birthday, we celebrated quietly with a little backyard birthday mini-muffin-cake, made out of our Sugar-Top Cinnamon Vanilla muffins that we baked together yesterday. Then we're off this evening for a long weekend at the lake up in Wisconsin… swimming, campfires, family-time and more celebrating!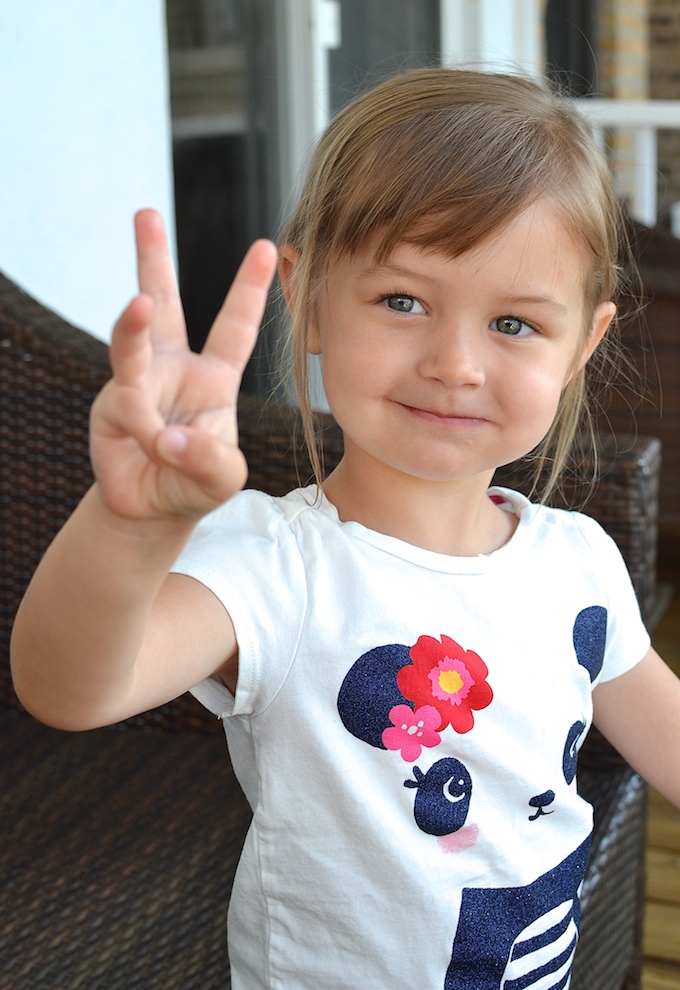 I'm sure I share the sentiments of every mother and father on the planet, but I am serious when I say, this is the best little girl on earth.
Cheerful, adorable, sweet, loving and crazy-smart are only a few of all of her wonderful qualities. Of course, she's becoming more independent, now that she's "a big girl"…something that makes me both beam with pride and cry a little at the same time. Winter boots, a green headband worn Rambo-style, and a frilly, purple ballerina dress for a walk around the neighborhood?!  Of course!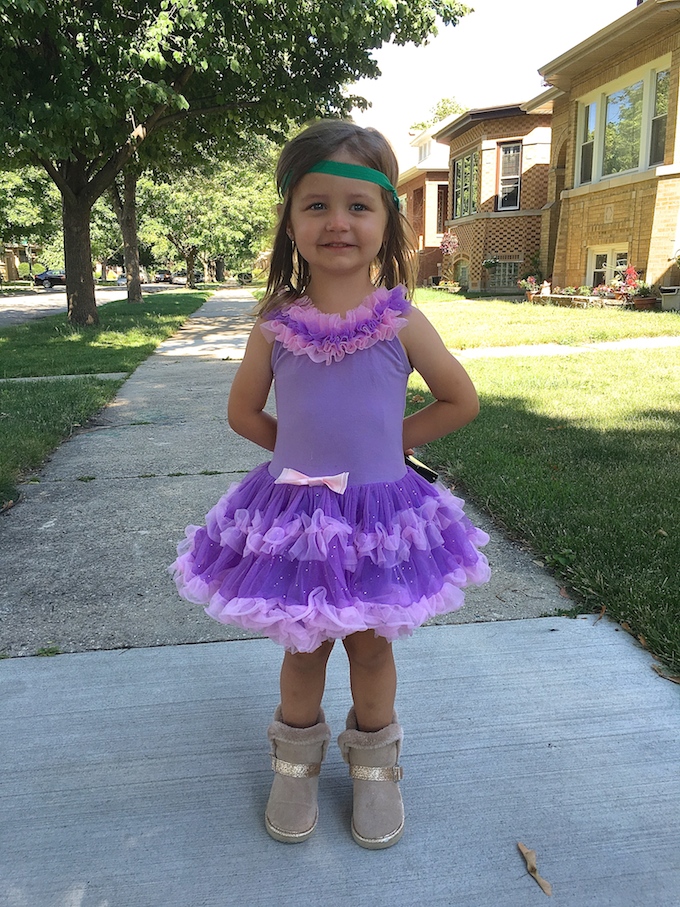 And she is going to be the BEST big sister…
That's right…I said BIG SISTER!! Come January 2017, we're adding another little sweet pea to our family.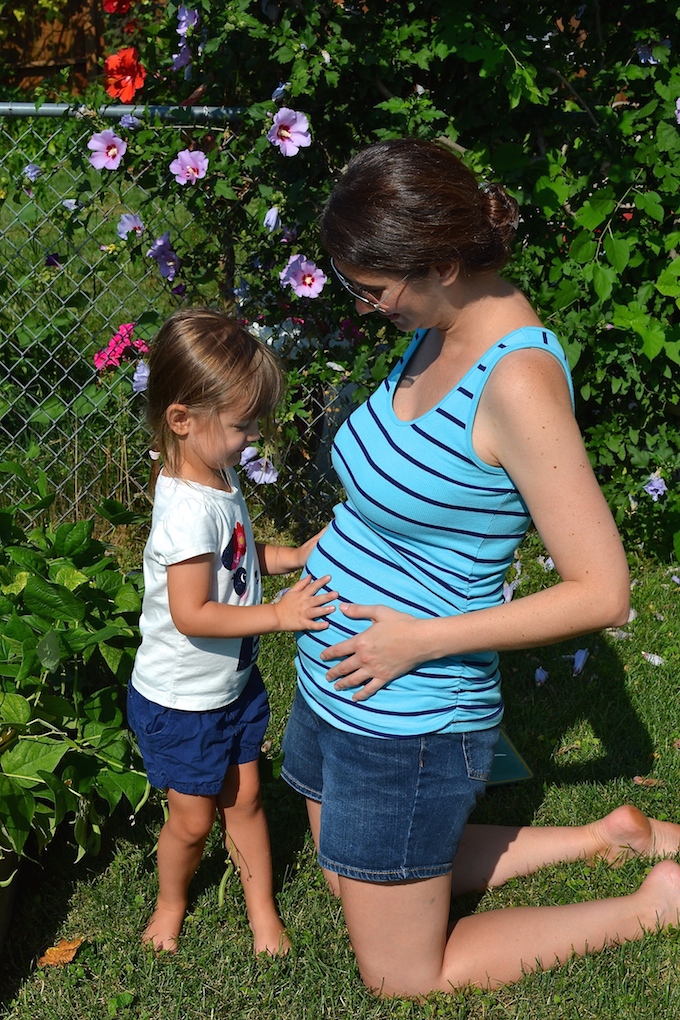 So if you've been wondering where I've been for the past TWO months…this is the answer!
Honestly, I've been sick. Sick with a capital S. I tried to post a few times here and there, but just cooking and eating were difficult, let alone photographing and writing about food.  So, I took a break….a long break….from the blog to rest and get better.
And since I typically like to blog about what we're eating as a family, I didn't think you'd like to get recipes and photos for things like plain white rice, cereal or toast…my basic diet for the first trimester (eye roll).
I'm happy to say that I am well into the second trimester now, feeling MUCH better and actually eating real, flavorful food again…which means…I'M BACK! Back to eating, back to cooking with Em, back to photographing and back to writing.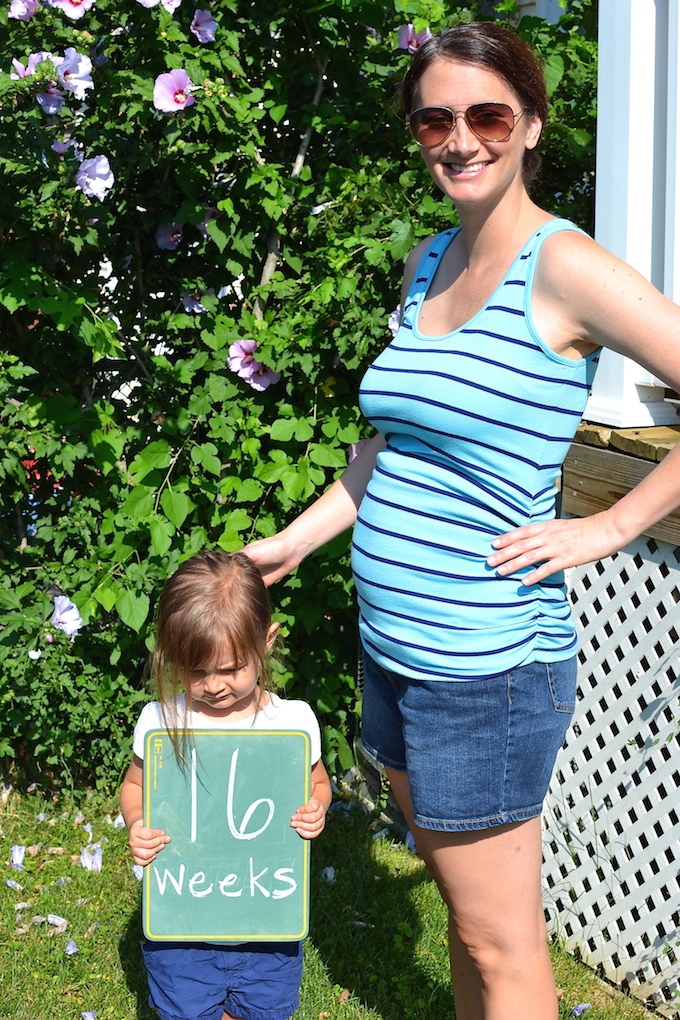 Although Em insists she's going to have baby sister, and everyone who sees me insists I'm having a boy, we don't know! It's going to be a surprise until that cold, winter day in January.
A healthy baby…that's all we're hoping for.  And if the baby happens to be as sweet and loving as his or her big sister?  Icing on the cake.
Happy 3rd Birthday to our sweet little Em!!